If you've got an itchy patch of skin that won't go away, you might be dealing with eczema. This skin disorder is one that the dermatologists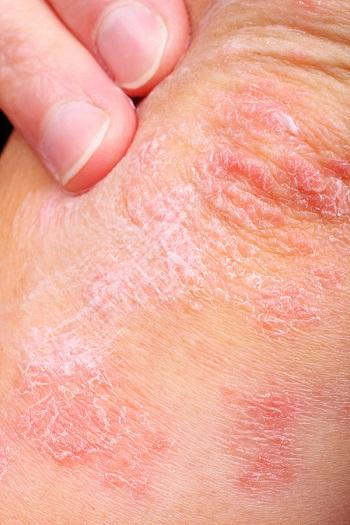 at Atlas Dermatology in Prairieville and Baton Rouge, LA see frequently. Not only do Dr. W. Trent Massengale, Dr. Jessica LeBlanc and Dr. Ashley Record want to help relieve your discomfort, they're especially concerned about secondary infections that can develop due to persistent scratching of the skin. Here, you'll learn about eczema and how it's treated at Atlas Dermatology.
What is eczema?
Eczema is somewhat of a "catch-all" term for a chronically itchy, inflamed area on the skin. It can be due to an allergic reaction or a sensitivity to a certain substance, such as wool or laundry detergent. It can also appear for seemingly no reason; the cause is thought to be due to an overactive immune system. Whatever the reason, eczema's rash is itchy, red, and can even form small blisters in severe cases. Changes in weather or illnesses such as colds, as well as stress, can make the symptoms of eczema worse.
Who gets eczema?
Anyone can have eczema; it's thought to affect about 3% of people in the United States, with infants being the most commonly affected age group. Babies with eczema typically develop it on their cheeks, knees, and the elbows, while older children and adult patients of your Baton Rouge, LA dermatologist commonly have patches on the backs of the knees, the wrists, and the feet.
How is eczema treated?
A discussion about your medical history and an examination from your Prairieville dermatologist can be enough to diagnose eczema. Because allergies and eczema often go hand-in-hand, sometimes an allergy test is necessary to determine what's causing your flare-ups. In many cases, avoiding these triggers is enough to keep eczema under control. Topical ointments and creams that soothe the skin and retain its moisture are often helpful as well. Other medications that help control the body's immune response may also be used.
If you think you have eczema, call Atlas Dermatology for an appointment. We have convenient locations in both Prarieville and Baton Rouge, LA, so contact the office closest to you!