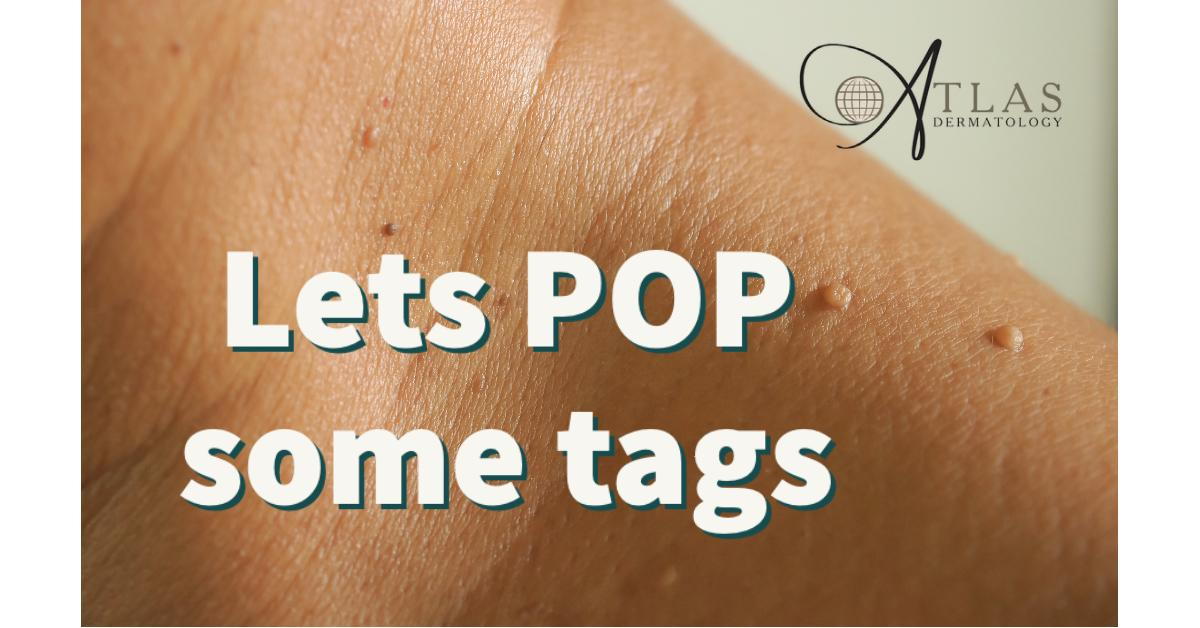 Whether they catch on your necklaces or collars, or you want them removed for cosmetic reasons, Atlas Dermatology can help you.  
Skin tags are common, benign, skin growths that can become more common as you age. They primarily appear in areas of friction such as skin on skin (eyelids, neck and underarms) and where bands of clothing are more fitted (bra lines and waistbands).  
Although the color, texture and width of the base can vary, skin tags are often elevated, soft, skin colored, and have a "narrow stalk" that connects them to skin below.  
The presence of several skin tags may be an indication of an underlying hormonal/metabolic condition and/or genetics. It is recommended an appointment is scheduled with your dermatologic provider to discuss the possible causes and remedies to decrease future development of these growths.
So, how do we remove them?
Once the growths are confirmed as skin tags, it is a quick, easy process performed within minutes during an appointment. Skin tags can be removed by freezing with liquid nitrogen or numbing with local anesthesia then cut with sterile surgical tools or electrical burning. For small tags, specifically on the eyelids, a very low setting is used on our electrical tool (or cautery) to remove each one precisely.
As spring approaches and warm weather events ramp up, schedule your appointment to have your skin tags evaluated and easily removed here at Atlas Dermatology by calling 225-313-4560 or click here..